Dr. Mona Dave and her staff are committed to providing you with patient information forms to assist you with your child's healthcare needs.
Welcome to our office!
Thank you for choosing Dr. Mona Dave and her staff at Digestive Health and Nutrition in Children for your healthcare needs.
We look forward to meeting you!
Patient Portal

We sincerely appreciate the opportunity to participate in your health care. Texas Digestive Disease Consultants now has the capability of communicating with you through our secure Patient Portal which is HIPAA compliant.
Scheduling an Appointment

Please call our friendly office staff at 972-265-8222 to make an appointment or complete our Online Appointment Request. Please have your insurance card with policy number ready when you call.
We ask that you complete the New Pediatric Patient Packet prior to arrival. Otherwise, please arrive at least 30 minutes early to have ample time to complete paperwork prior to your appointment time.
Phone: 972-265-8222
Fax: 972-265-8224
Patient Forms
If you have completed paperwork prior to arrival, then please arrive 10 minutes prior to the scheduled appointment time so we may complete any final work necessary.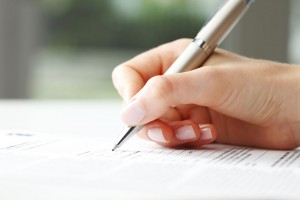 What to Bring to your Appointment
Medical insurance cards
Driver's license
New patient paperwork
List of current medications, including dosage information
Medical records, labs, x ray reports (or have them faxed prior to the appointment)
GI Endoscopy Procedures
Upper GI Endoscopy called an EGD (Esophagogastroduodenoscopy)
Lower GI Endoscopy called a Colonoscop
Insurance
Dr. Manisha "Mona" Dave is contracted with all Insurance Plans except Medicaid.
Office Policies
We ask you to be considerate of the medical needs of others and call our office promptly within 24 hours of your appointment if you are unable to make your appointment time. If you do not arrive for your appointment or fail to cancel prior to 24 hours before your appointment time, there will be a $50.00 no show fee applied to your account that will need to be paid in full by the next scheduled appointment. This fee cannot be billed to your insurance company.
You will be reminded of your upcoming appointment by phone. If we are unable to confirm your appointment verbally, your appointment will be canceled.
The doctor makes every effort to be respectful of our patients' time and to see our patient on time. Unfortunately, when even one patient arrives late, it can throw off the entire schedule. In addition, rushing or "squeezing in" an appointment shortchanges and contributes to decreased quality of care. Dr. Dave does not overbook patients and she provides ample time for each appointment. If you arrive after your scheduled appointment time you will be asked to reschedule and the no show fee of $50 will be applied. Please consider traffic patterns and parking availability when planning for your child's appointment.
Southlake Appointments Policy:
If an appointment is canceled any time after 12 noon on the Friday prior to a Monday Southlake appointment, the cancellation policy will be applied. We will be happy to reschedule for the Frisco office in the future. We have limited availability in Southlake. We travel to Southlake on Mondays to serve our patients so that they do not have to travel to Frisco.
We return patient calls by the end of the business day. After hour calls are defined as calls received through the answering service. These calls will accrue a $35.00 after hours call fee applied to your account. This fee cannot be billed to your insurance.
There is a $100 cancellation fee for not giving at least 48-hours' notice prior to canceling or rescheduling a procedure. Procedure payment is due 24 hours prior to the procedure to avoid the procedure being canceled.
We do not overbook patients; we allow each patient the quality time and consideration necessary for their healthcare needs. We do see patients with highly complex problems that often require additional time.
For this reason, our office requires 24 hours notice prior to canceling or rescheduling an office appointment. We will be unable to reschedule patients that fail to show for a confirmed appointment.
Download and sign our office policies.