Eating is such a basic part of life, yet it can get a bit complicated with unexpected health problems and the Internet world of conflicting information. If you throw in the changing needs for each age, gender and unique life situation, you can imagine how many questions could come up about food.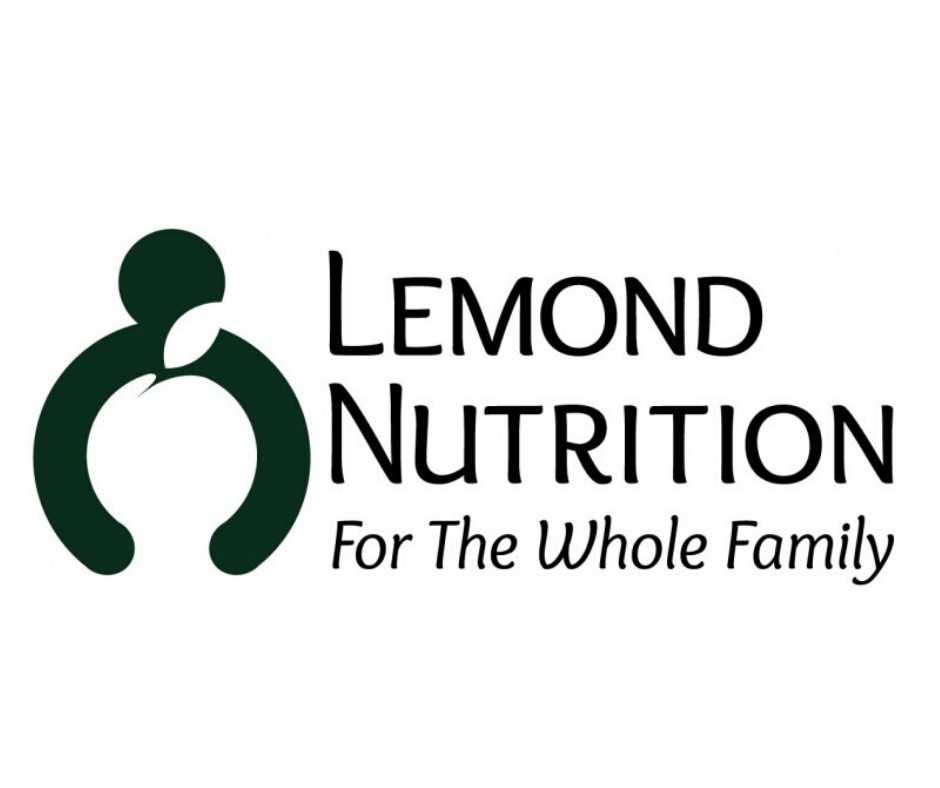 Lemond Nutrition was opened in 2009 with the vision of becoming the place that individuals and families could go to get reliable answers and individualized guidance when it came to any topic in food and nutrition. "Back then, it was just me as the sole practitioner coming out of the pediatric hospital setting with a desire to spend more time with patients," says Angela Lemond, registered dietitian and co-owner of Lemond Nutrition. At that time, Angela was a mother with two of her own small children that to walk alongside families just like hers with their changing needs. She didn't like the time constraints put on her as a dietitian working in a hospital. The private practice setting allows for more, purposeful time in connecting with others.
Flash forward to now, Lemond now has grown to 11 dietitians, 3 locations and a full operating administration staff moving forward to support the original mission and vision.
———————————————————————————————
Mission: To foster health and healing using evidence-based nutrition therapy in a compassionate and loving environment consistent with the principles founded in love, honesty, respect, responsibility and service.
Vision: To be the most trusted food and nutrition partner for the individual, the healthcare professional and the community.
———————————————————————————————-
"Even though we are growing larger, we never want to lose the meaning of our work here, which is centered on relationships," Angela says. "We know that building trust is core to our education here."
In addition to her private practice, Angela is a national spokesperson for the Academy of Nutrition and Dietetics, which is the world's largest professional organization of nutrition professionals with over 100,000 members. As a spokesperson, she must stay on top of the latest trends in food and nutrition – and be ready to have an evidence-based answer to questions. Angela hires and trains staff incorporating the training she's receives at the national level to maintain the highest integrity of nutrition standards available.
Nutrition is a science, not an opinion. Lemond serves very well educated families, although many of them do not have a degree in human nutrition. Those families rely on trusted health professionals to steer them in the right direction for sustainable health. When you or your child meets with one of the Lemond dietitian practitioners, you can be assured that you will get accurate information packaged in an individualized nutrition prescription supported by tons of food, recipe and shopping suggestions.
Whether it be growth (children), weight concerns, digestive or behavioral nutrition needs, the Lemond Nutrition experts have you covered. Speaking of coverage, they are preferred providers under most of the Texas health plans. In many instances, your nutrition visit is covered just like a visit with a doctor. Give Lemond Nutrition a call or visit them at lemondnutrition.com for more information. Lemond Nutrition is located in Plano, Rockwall, and Lubbock. Call them at 972-422-9180 or 888-422 8070 toll-free.


If you would like more information about gastrointestinal (GI) digestive disorders and nutrition in children, please contact Dr. Mona Dave's Plano Office or Southlake Office.