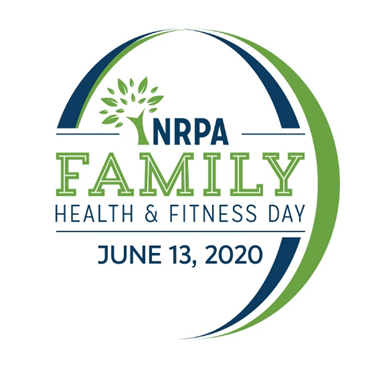 June 13, 2020 Family Health & Fitness Day: Parks Build Healthy Communities
Family Health & Fitness Day is celebrated the second Saturday in June each year. June 13, 2020, is a special day to promote the importance of parks and recreation in keeping communities healthy.
An abundance of research has confirmed that community parks and recreation, green space, and time outdoors are critical for creating healthy, active and sustainable communities.
A recent poll conducted by the National Recreation and Park Association (NRPA), concluded that 83% of U.S. adults agree that visiting their local parks, trails, and open spaces is essential for their mental and physical well-being during the COVID-19 pandemic.
Nearly three in five adults say that access to park and recreation amenities are very or extremely essential to their mental and physical health.
Living close to parks and other recreation facilities is consistently related to higher physical activity levels for both adults and youth. Moreover, parks provide a connection to nature, which studies demonstrate relieves stress, tightens interpersonal relationships, and improves mental and gastrointestinal health.
On average, children who live in greener environments weigh less than children who live in less green areas.
According to a recent article in Yale Environment 360 – Ecopsychology: How Immersion in Nature Benefits Your Health – a growing body of research points to the beneficial effects that exposure to the natural world has on health, reducing stress and promoting healing. Now, policymakers, employers, and healthcare providers are increasingly considering the human need for nature in how they plan and operate.
You can experience the health benefits of being active by connecting with your community parks and recreation on Family Health & Fitness Day — just be sure to be mindful of physical distancing guidelines and guidance from your state and local government and public health officials.
Due to the COVID-19 pandemic, many of your celebrations may be virtual or tailored to maintain physical distancing. Some creative program ideas for your celebration include:
Encouraging family bike rides/hikes on trails that are open

Host a sidewalk chalk art contest

Have "Bear hunts" – encourage people in your community place a stuffed animal in an easily-visible window of their home so that families can go for a walk and search for them and take photos of the things they find

Host a virtual morning yoga/meditation session

Stream a healthy cooking class or healthy cooking tips on your social media channels
Share your Family Health & Fitness Day ideas, virtual events, and photos on social media using the hashtag #NRPAFamilyFitDay. 
If you would like more information about gastrointestinal (GI) digestive disorders and nutrition in children, please contact Dr. Mona Dave's Plano Office or Southlake Office.