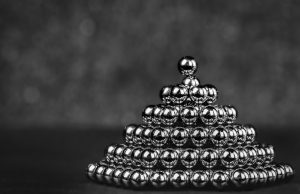 Children swallowing magnets can be life-threatening. Often times an incident like this can require invasive procedures such as an upper GI endoscopy or surgery to remove the objects.
Neodymium magnets or rare earth magnet ingestion has been on the rise among children. These magnets are small 5 mm beads sold in packages of 100 or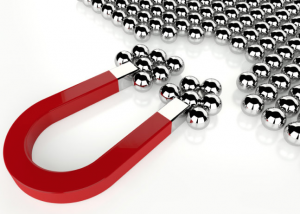 more. These magnets are commonly used in household items such as hard drives, desk toys, jewelry, machinery, and tools.
Magnets are shiny and attractive which is why children tend to swallow the magnets. Teenagers use the magnets to mimic body piercings in the nose and mouth, causing accidental swallowing.
If two or more magnets are swallowed, then loops of intestine will be strongly attracted together and lead to pinching, twisting, and perforation of the intestines. These magnets are extremely powerful and can cause a life-threatening medical emergency.
In November 2011, the US Consumer Product Safety Commission (CPSC) issued its first product wide public warning about high‐powered, ball bearing magnets used in adult products.
Neodymium high powered magnets can result in severe injury to children. To keep your children and family safe, avoid having these magnets in your home.
If you would like more information about magnet patient education download our Magnet-Patient-Education-Handout or contact Dr. Mona Dave's Plano Office or Southlake Office.