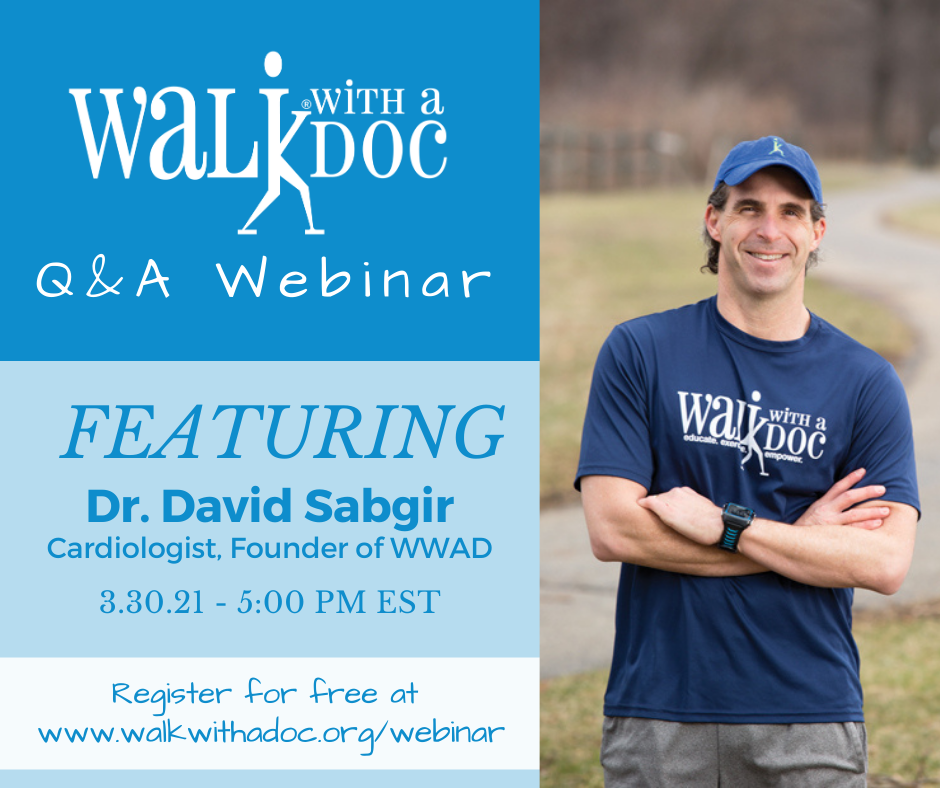 This week, we'll be hosting our first ever live Q&A webinar!
Walk with a Doc will be hosting free one-hour Q&A webinars throughout the year. During these sessions, you'll not only learn some important health information from our experts, but you'll be able to pick their brains with questions too.
Kicking things off will be our very own Dr. David. Here are the details of the first session:
What: A 30-Minute Behind the Scenes Tour of the Heart
Who: Dr. David Sabgir, Cardiologist and Founder of Walk with a Doc
When: March 30 from 5:00 – 6:00 pm Eastern via Zoom and WWAD Facebook group
Cost: FREE!
Zoom registration for this event has filled up, but you can join us live in the WWAD Facebook group, or we'll also be posting the recording on the Walk With a Doc website later in the week.