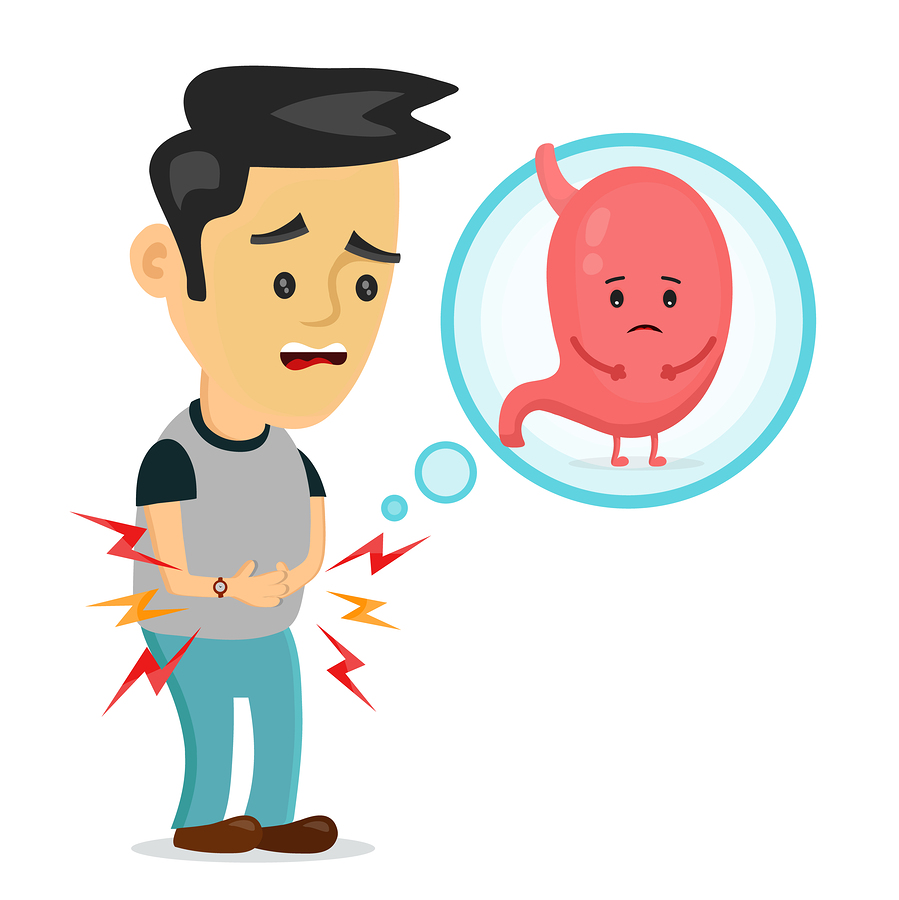 A Novel Treatment for Irritable Bowel Syndrome
Irritable bowel syndrome is a "functional" gastrointestinal disorder that causes abdominal pain coupled with diarrhea, constipation, or both. "Functional" refers to the fact that abdominal pain cannot be explained by any detectable abnormality.  However, the pain is very real.
Our digestive tract has a complicated system of nerves and muscles that helps move food forward. Functional abdominal pain associated with Irritable Bowel Syndrome involves abnormal processing between the brain and the gut, known as the brain-gut axis.
Children with Irritable Bowel Syndrome have abnormal activation in an area of the brain called the amygdala. The amygdala controls the autonomic nervous system and is involved in processing pain and fear. In some children, the nerves in the gastrointestinal tract become hypersensitive, causing pain to be experienced even during normal intestinal functions. The pain may cause a child to cry, turn pale, or break into a sweat.
The U.S. Food and Drug Administration (FDA) has now approved the first medical device, IB-Stim, to aid in the reduction of functional abdominal pain in children 11-18 years of age with Irritable Bowel Syndrome. IB-Stim is placed just beneath the skin of the ear. IB-Stim sends gentle electrical impulses to the brain resulting in a 65% reduction of amygdala firing.
A recent study published in Clinical Gastroenterology and Hepatology, concluded adolescents using IB-Stim, showed greater improvement in functional abdominal pain with every week of treatment. Prior to IB-Stim treatment, 70% of the patients had failed to improve with medication. In the IB-Stim study, 81% of children had improvement in symptoms with no serious side effects. At the end of the 4-week study, 95% of adolescents stated they would recommend the treatment to family and friends.
IB-Stim does not require surgery or medication. The battery-powered IB-Stim is intended to be used for 120 hours per week up to 3 consecutive weeks. IB-Stim is a novel device for the treatment of abdominal pain in adolescents with Irritable Bowel Syndrome.
If you would like more information about gastrointestinal (GI) digestive disorders and nutrition in children, please contact Dr. Mona Dave's Plano Office or Southlake Office.