The specialty of pediatric gastroenterology has increasingly required pediatric anesthesiologists to be utilized as the role of gastrointestinal (GI) endoscopy has steadily grown in the diagnosis and treatment of digestive diseases of childhood. Dr. Mona Dave, a pediatric gastroenterologist, uses the pediatric anesthesia services of Aegis Anesthesia, formerly North Texas Children's Anesthesia (NTCA). Aegis is a group of board certified pediatric anesthesiologists who have been providing pediatric anesthesia to the DFW community for over 20 years. The founding partners of Aegis Anesthesia responded to the specialists and parents' request for specialized pediatric care by bringing pediatric anesthetic safety and quality standards to community healthcare facilities.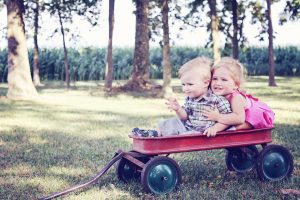 The primary purpose of anesthesia for children undergoing upper and lower gastrointestinal (GI) endoscopies is to perform procedures safely, with a minimal amount of emotional and physical discomfort. Aegis pediatric anesthesiologists have an in-depth understanding of the personality and psychosocial development stages among children undergoing GI procedures. Understanding these needs at the different ages provides a better experience during your child's endoscopic procedure. Infants <6 months of age may have little anxiety and tend to cooperate more easily. Infants >6 months of age who have developed "stranger anxiety" may have a smoother induction of anesthesia if parents remain next to them during the initial phase of anesthesia. School-aged children manifest "concrete thinking" and may have higher anxiety levels than may be appreciated, but benefit by having parents present during induction of anesthesia. Adolescents may be composed during preprocedure preparations, and then become disinhibited and exhibit strong anxiety.
Especially in school-aged children, a careful discussion of what to expect during the procedure delivered in a relaxed reassuring manner may decrease patient anxiety levels. Research shows that when parents and kids know what to expect, children have less anxiety, earlier discharge, and less pain medication requirement.
If you would like to learn more about pediatric anesthesia and our pediatric anesthesiologists, please visit AegisAnesthesiaPartners.com.
If you would like more information about gastrointestinal (GI) digestive disorders and nutrition in children, please contact Dr. Mona Dave's Plano Office or Southlake Office.