Podcast: The People's Pharmacy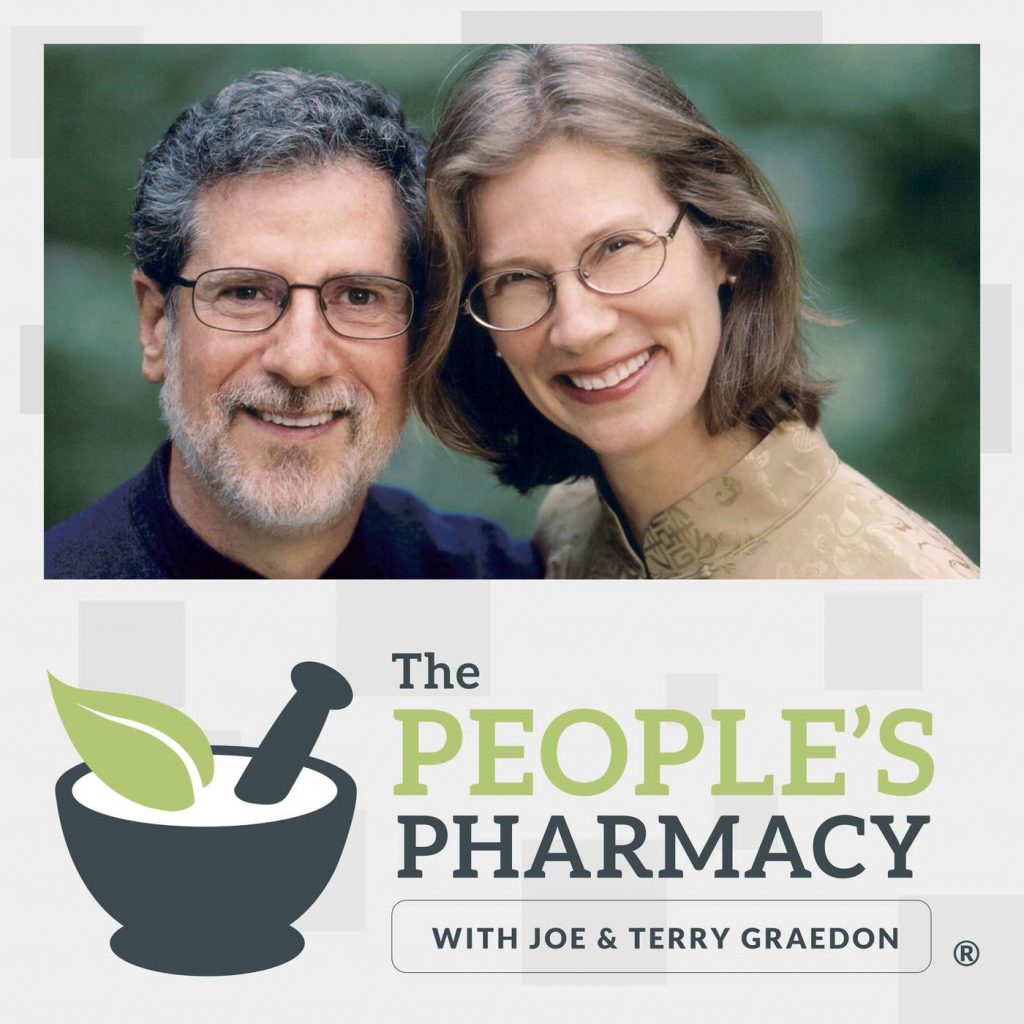 Have you ever been listening to something that really inspires you?
Recently, while I was on an early Saturday morning walk, I was listening to the news on National Public Radio (NPR) when a show called The People's Pharmacy came on. The guest speaker was discussing Food Allergies: the story of a mother's quest for answers and a doctor's life work to help. The show was absolutely fascinating and extremely educational. I learned so much about how to help my own patients that it inspired me to investigate further.
What I discovered was archives of weekly podcast on a wealth of health information. The producers, Joe and Terry Graedon, state their goal is to be an independent watchdog dedicated to consumer health protection.
The People's Pharmacy is a source for health information: from breaking news on drugs to the top health headlines of the week, information on alternative therapies to using herbs and home remedies for common ailments. The show aims to help listeners become their own best health advocate.
I strongly recommend you check out the weekly podcast at The People's Pharmacy. Happy listening!
If you would like more information about gastrointestinal (GI) digestive disorders and nutrition in children, please contact Dr. Mona Dave's Plano Office or Southlake Office.