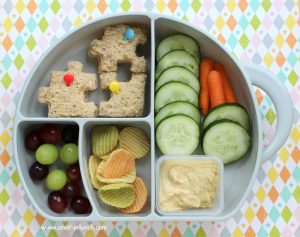 Every year, the month of March is set aside as an opportunity to emphasize the role of nutrition in our everyday health.
"Go Further with Food" is the theme for 2018's National Nutrition Month. Whether your goal is starting the day off right with a healthy breakfast or fueling before an athletic event, the foods you choose can make a difference. Preparing food choices to go further at home and within the community has a positive impact on you and your child.
Our lives have become busier, faster paced, and technology driven. There are multitudes of foods available, and it is not easy to navigate which foods are the best choices. Lemond Nutrition has recognized this problem and is specialized in pediatrics, adults, and family nutrition. Lemond Nutrition has created group classes to serve the needs of the community needs better.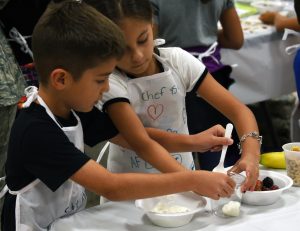 Sugary Solutions Group Class:
Sugar – it's everywhere in our food supply! Is there such thing as a sugar addiction? And what do you do if you think you have it?
This class will discuss that and everything else surrounding our sugar-filled food eating habits. Whether you are pre-diabetic, newly diagnosed with diabetes or are just trying to eat less sugar, this class is for you.
In this class you will:
Learn about the negative effects of excessive sugar in the diet
Explore the hidden nooks and crannies of sugar in our food
Calculate your own "sugar budget" based on the current recommendations
Discuss practical tips on how to decrease sugar in your diet
Discover tips to maintain great flavor in your food/recipes without feeling deprived
Share, connect and listen to others with instructor-facilitated discussions
Take the sugar solutions challenge and receive tips, recipes, and favorite online resources
The class facilitator, Charanya Sundar, MS, RDN, LD, has helped hundreds of people de-sugar their lives through individualized nutrition therapy. She is currently one of the weight management and diabetes specialists at Lemond Nutrition with a background in neuroscience.
Classes run every 2nd Wednesday from 6-7PM starting April 11, 2018. REGISTER HERE
RESET (Restore, Energize, Shift, Encourage and Trust) Nutrition Group Class:
Have you or a loved one lost track of food's place in life? In a world overloaded with technology, most are more confused than ever on how to eat to maximize life goals. This class discusses healing ways to look at food and nutrition.
In RESET, you will:
Learn the physiological effects of a well-nourished body vs. a poorly nourished body
Take a quick survey which will grade your level of RESET (all new attendees will take this, and it is also given quarterly to all attendees)
Learn productive coping skills for life's stressors instead of using food
Exposure techniques and when to progress in your recovery
Share, role-play, listen and connect with other attendees at your comfort level
Individual treatment goals and tips at the end of each class
The class facilitator Lauren Morris, RDN, LD, has helped hundreds of people reset their relationship with food through individualized nutrition therapy. She is currently one of Lemond Nutrition's eating disorder specialists and is a trusted community liaison with the inpatient and outpatient eating disorder community.
Classes run on the 1st Thursday of the month from 6-7PM starting April 5, 2018. REGISTER HERE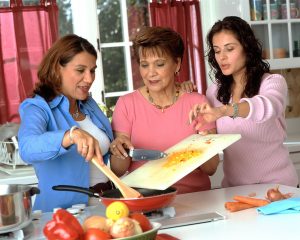 Feeding Your Finicky Eater Group Class:
Food variety is such a basic necessity in raising a healthy eater yet getting our kids to enjoy all kinds of foods can be a challenge. Is your child a finicky eater? There are tips and tricks that can help or hinder the progress of your child's acceptance of foods. Be in-the-know about what can help you as a caregiver to foster a good relationship with food as children grow.
In this class you will:
Learn the behaviors when it comes to feeding children (ages 1 year to 18 years)
Understand your child(ren)'s level of "pickiness" as compared to other children of a similar age
Discover ways to approach food in the way that works with your child(ren)'s personality
Discuss creative ways that help move children forward in their discovery with various flavors and textures
Know the difference between a finicky eater and signs of disordered eating – and what to do about it depending on where your child falls
Share, connect and listen to others with instructor-facilitated discussions
Make a plan of action to move your child(ren) to the next level of food exploration
The class facilitator, Angela Lemond, RDN, CSP, LD, is Board Certified as a Specialist in Pediatric Nutrition and has been helping parents feed their children for many years. Angela knows that each child is unique, and while there are things that work for most, we must always consider the individual.
Classes run every 3rd Monday of the month from 6-7PM starting April 18, 2018. REGISTER HERE
Make an effort this March to make Nutrition the best medicine for optimal health!
If you would like more information about gastrointestinal (GI) digestive disorders and nutrition in children, please contact Dr. Mona Dave's Plano Office or Southlake Office.