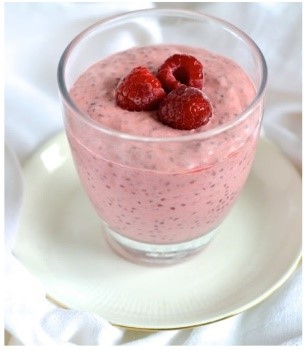 Valentine's Day is just around the corner. Why not celebrate with this super easy healthy dessert!
Raspberry Chia Seed Pudding:
Mix 3-4 tablespoons of chia seeds with 1 cup of almond milk, cashew milk, or coconut milk. Mix it up really well with a spoon so all the clumps are gone.
Mix in 1 teaspoon of maple syrup or honey for a little sweetness if you would like. Cinnamon and vanilla taste good too!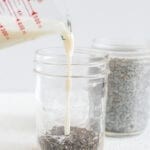 Put the mixture in the fridge for 1-2 hours or even overnight.
Before eating, top it off with raspberries!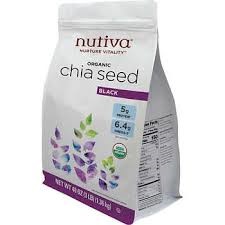 Chia seeds have no taste but they have a massive amount of health benefits.
Chia is the ancient Mayan word for strength.
More than 80% of the carbohydrate content of chia seeds is in the form of insoluble fiber. When chia seeds are placed in liquids, their fibers absorb up to 10–12 times their own weight and the seeds turn into a gel-like mass.
Chia seeds are the best-known plant-based source of omega-3 fatty acids.
Chia seeds contain all nine essential amino acids and are a high-quality plant-based protein.
Chia seeds are packed with fiber, among the best plant-based sources of omega-3 fatty acids, and are also loaded with protein causing increased fullness and reduced food intake. Try out the recipe this Valentine's Day!
If you would like more information about gastrointestinal (GI) digestive disorders and nutrition in children, please contact Dr. Mona Dave's Plano Office or Southlake Office.